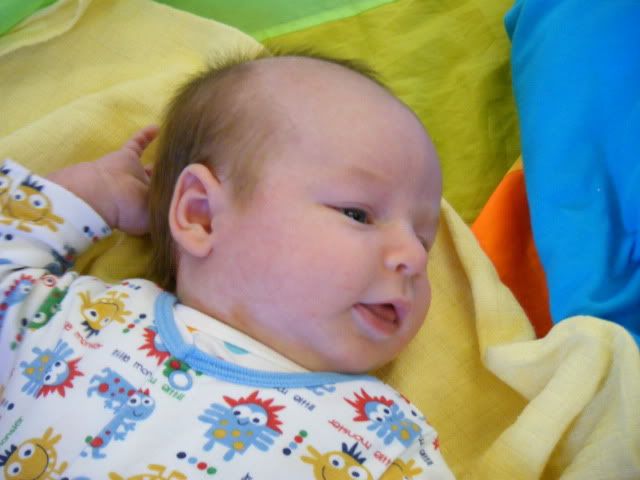 This week Lentil has mostly been learning to smile!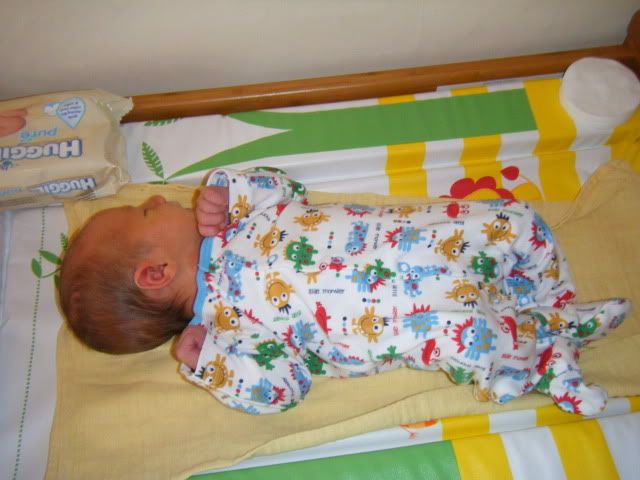 Tiny little boy on 7th Feb (9 days old)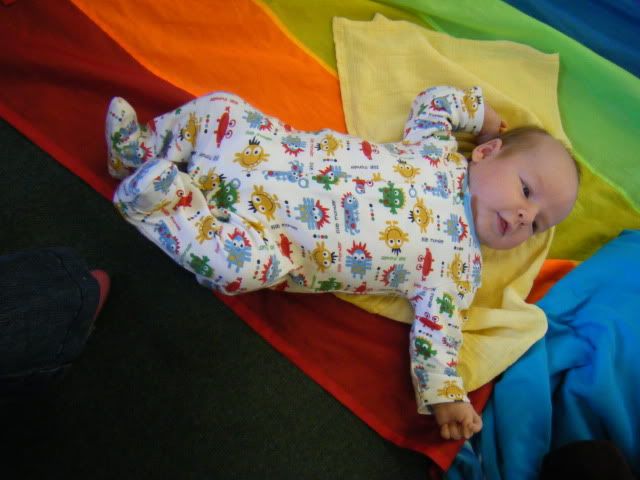 See how much I have grown. 10th March (5 weeks 5 days)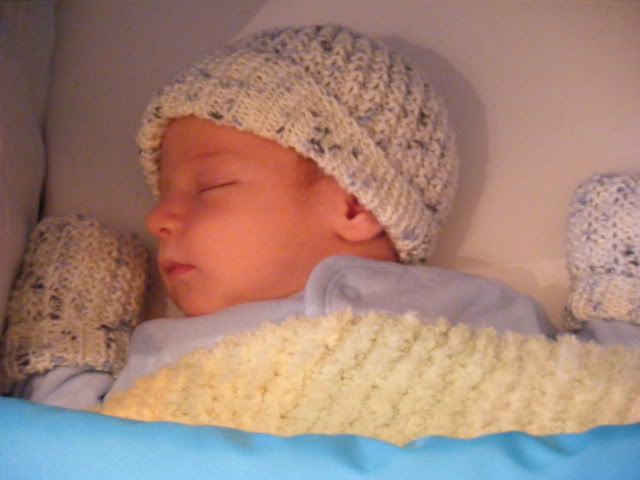 Lentil modelling some lovely knitted gifts... 16th Feb (2 weeks 2 days)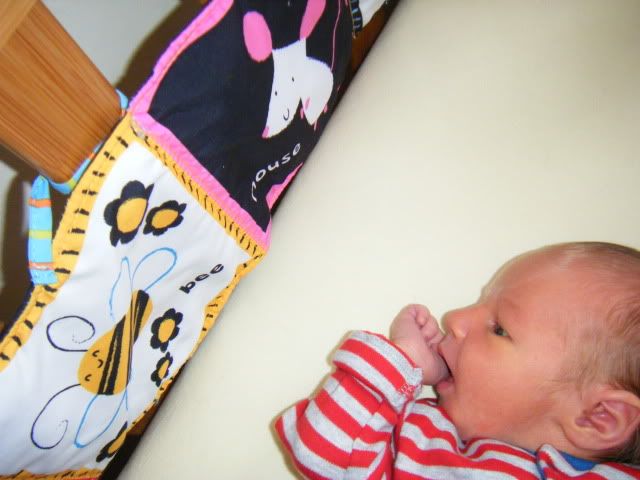 I think you're never too young to appreciate a good book... 7th Feb (9 days old)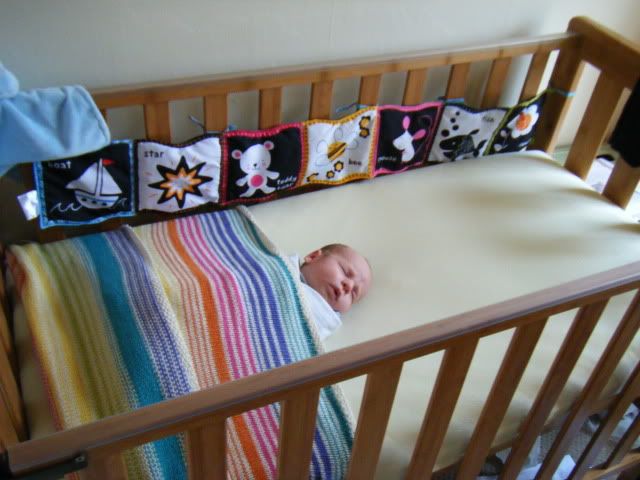 Plenty of growing room left in the cot... Mostly he sleeps in his Moses basket, but sometimes he tries out the big boys bed! 27th Feb (4 weeks 1 day)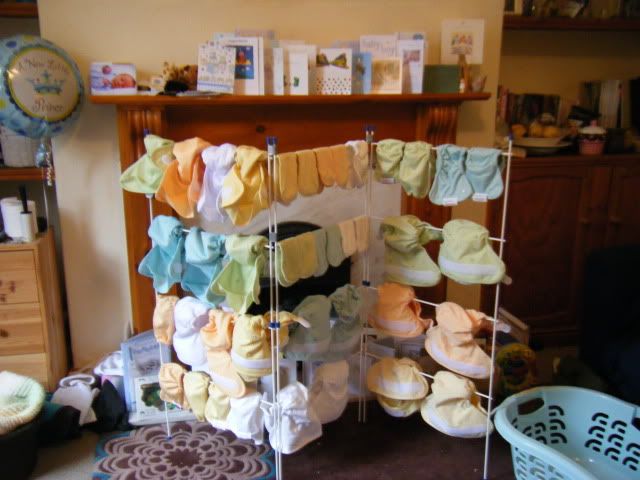 A familiar sight in my living room... Cloth nappies all hung up to dry! Oh and check out how many baby cards we got... there are loads on the hearth at the bottom too!