I have wanted a kitchenaid stand mixer for a long time. I do a lot of baking, so it would be well used, but they are very expensive. So decided that I would work out when it was 400 days before my 30th birthday and start saving £1 a day, so I could splash out for my birthday.I did a wedding cake in January and kept aside the money I had been paid to use when we moved house. It was my birthday on Monday (my 29th) and I mostly was given money instead of gifts. I checked how much there was in total and I was only £15 short. Zac said he would pay the £15 as he didn't buy me much (typical boy doing supermarket birthday shopping... I got chocolate pudding and wine!)
So I had two big dilemmas. First of all...
What colour to choose?
I am currently inspired by this colour scheme for our new kitchen when we move house. With the royal wedding last year and the diamond jubilee this year the red, white and blue theme is really fashionable at the moment, but I think we can make it work in a classic way, and anyway, I have always loved blue...
Should I really spend all that money on myself?
I've always been careful with money. I stash it away, waiting for a rainy day. We have been approved on the mortgage for our new house, so all the money is just sitting waiting for us now. Moving house will be happening very soon, so shouldn't I save the money just in case? Should I wait until I have a new kitchen? Do I really need a mixer? I use a little hand mixer at the moment and honestly... it's fine. I had a long chat with Zac in which he convinced me that I deserved this, that I would make good use of it, that it was my money from birthdays and cake making so I should spend it on me and that it was a really beautiful thing that I really wanted!
If you are a friend of mine on Facebook, you will know that I didn't resist! I did in fact splash out... and
First I had to clear a space in the kitchen... our kitchen is a tip and a beautiful kitchenaid mixer doesn't deserve to live in such squalor! So I decluttered a drawer and moved all the plastic bags, foil and clingfilm into the drawer and moved the box of baby snacks to create this....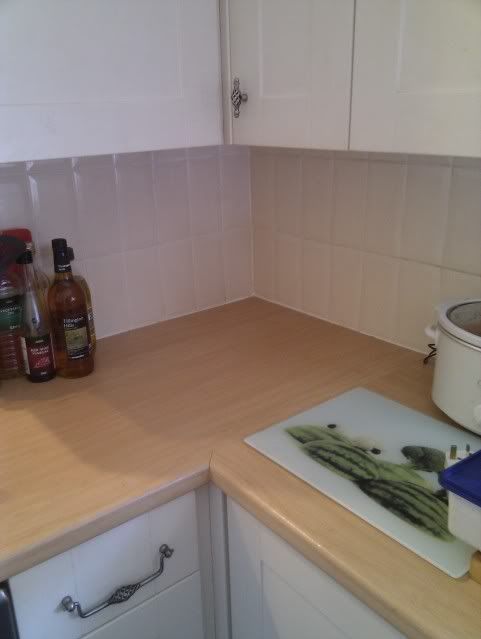 When we went to the shop, they didn't have the cobalt blue I had liked best, they didn't have the blue willow that had been my second choice. They did have candy apple red, but it wasn't as beautiful as the electric blue one in the shop window. So I splashed out and bought it. And I lovelovelove it! Here is it is in it's new home...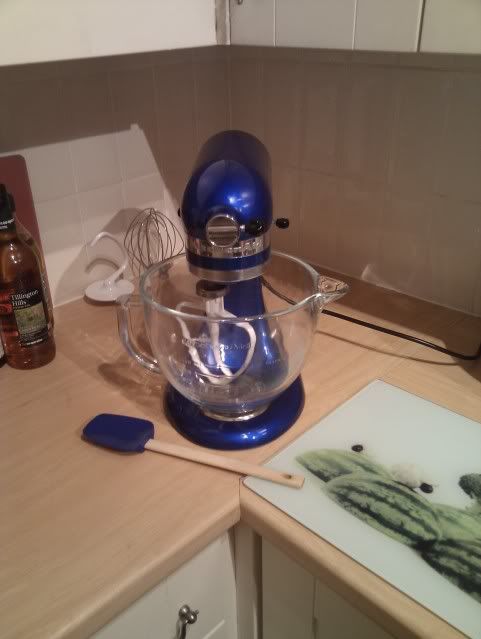 And just because I haven't posted any for a while... here is Lentil checking out my new purchase...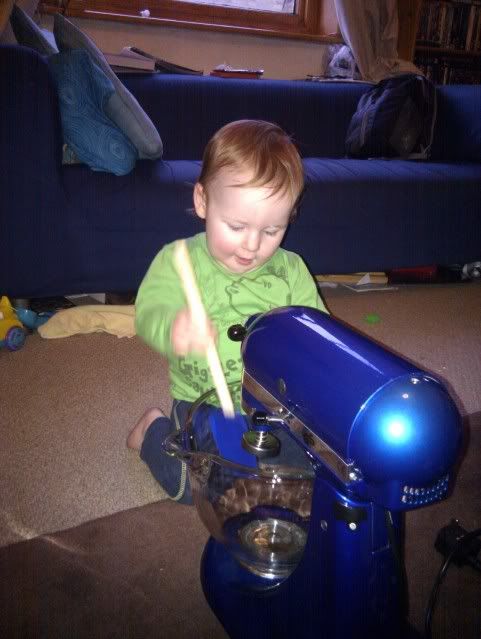 Earlier this week he helped me clean a little buttercream off the beaters when I had to bake for WI.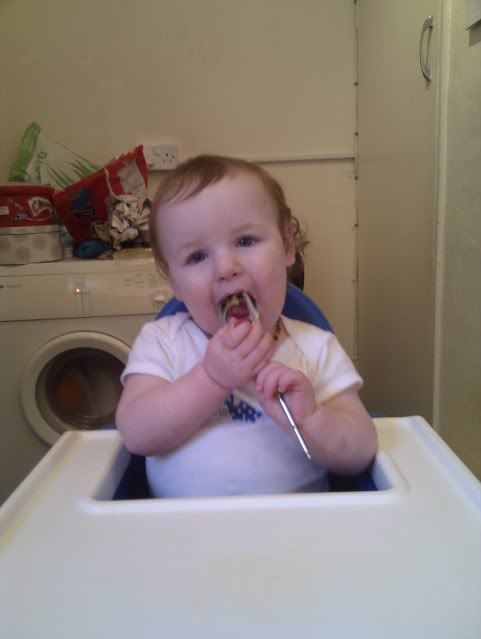 When you're doing such high profile baking as lemon cupcakes for a public meeting of the Womens Institute it's only right you own a kitchenaid mixer!
Posted via LiveJournal app for Android.